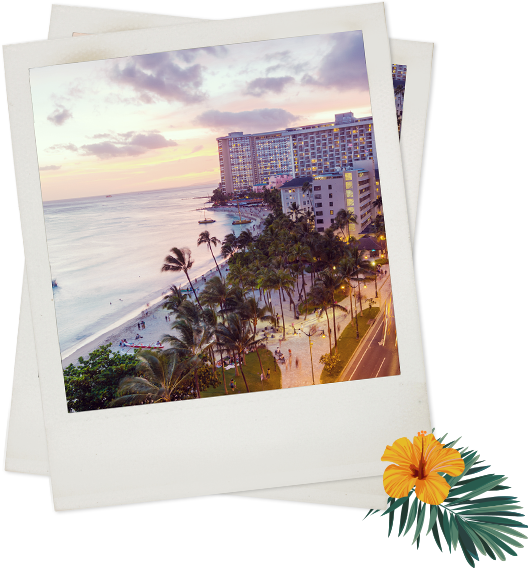 Accessibility
We do our best to make our sites and our hotel accessible to everyone. Please contact us with any accessibility questions.
OLS HOTELS AND RESORTS. ACCESSIBILITY STATEMENT
Last Updated: October 31, 2018
This accessibility statement ("Statement") applies to OLS Hotels and Resorts, its subsidiaries and all of the hotels within the OLS Hotels Portfolio of Brands1 (collectively, "OLS Hotels," "we," or "us"). At OLS Hotels and Resorts, we strive to deliver outstanding products, services, and experiences. We value your business and, more importantly, your loyalty. We recognize that accessibility for all is an important issue.
1The OLS Hotels and Resorts Portfolio includes, Airtel Plaza Hotel, Banyan Harbor Resort, Chamberlain West Hollywood, Grafton on Sunset, Harbor Court Hotel, Hotel Amarano, Hotel Renew, Jackson Hole Lodge, Montrose West Hollywood, Le Parc Suite Hotel, Marin Suites, Plantation Hale Suites, Carriage House Las Vegas, Hilton Garden Inn Denver Airport, Hilton St. Louis Frontenac, SFO Airport Hotel, El Rancho Inn Signature Collection, Best Western Orlando Gateway Hotel & Sedona Rouge Hotel & Spa.
OLS Hotels and Resorts strives to maintain compliance with the World Wide Web's Consortium's Web Content Accessibility Guidelines 2.0 Level AA (WCAG 2.0 AA) on our website, and:
* We have built our website using standard-compliant HTML and CSS
* We have ensured that the website content is structured in a logical manner using informative headings and labels where relevant, and are usable by customers who use assistive technology/screen readers.
* We have provided consistent navigation across the website
* We have ensured that images have alternative texts and descriptive links.
In addition, we offer rooms with accessibility features, at our sister property: White Sands Hotel
Please be aware that WCAG 2.0 AA Guidelines are evolving and our efforts to comply with these guidelines are ongoing. If you would like to report any accessibility issues, please contact us at ada@olshotels.com or phone us at 818-905-9280. We will make all reasonable efforts in order to update the page(s) and ensure their accessibility.
For direct questions regarding ADA facilities at Royal Grove Waikiki please contact us at reservations@royalgrovewaikiki.com or phone us at (808) 923-7691
For your accessibility needs, the following features are available:
*Due to unforeseen circumstances, the property is unable to provide ADA rooms to be booked and will be providing accommodations at our sister property: White Sands Hotel
Accessible public entrance
Accessible route from the accessible public entrance to the registration area
Service support animals welcome
Accessible business center
The Following Features Are Not Available:
Van-accessible parking in the self-parking facility
TTY for guest use
Closed captioning on televisions or closed captioning decoders
Accessible exercise facility (No exercise facility on property)
Accessible hotel restaurant (No restaurant on property)